Help save Revolution Books!
February 9, Wednesday, 7:00pm
An Evening with JUNOT DÍAZ
Junot Díaz's The Brief Wondrous Life of Oscar Wao won the 2008 Pulitzer Prize for Fiction.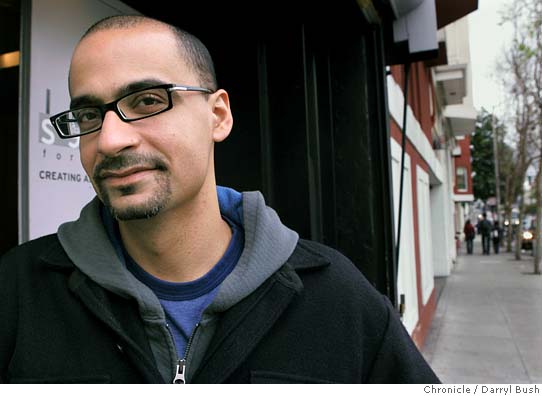 At Community Church of New York
40 East 35th Street. Take 6 train to 33rd ST or any train to Herald Square.

TICKETS: $20 ($10
for students with ID
)
Benefit Premium Tickets – The
premium tickets are the main way Revolution Books will make money at
this event, so if you want to support this essential bookstore, please
consider getting these tickets:

$100 (includes copy of "The Brief Wondrous Life of Oscar Wao" or "Drown," best seating, and you help save Revolution Books)
$250
(includes 2 premium tickets, 2 books, plus a one-year membership in
Friends of Revolution Books – 10% off books, free admission to most
events)

"An Evening with Junot Díaz", a benefit for Revolution Books, promises to be an unforgettable event. Junot Díaz won the Pulitzer Prize in 2008 for his novel The Brief Wondrous Life of Oscar Wao.
Speaking
of his novel, Junot Díaz said, "Oscar was the end point (for me) of a
larger, almost invisible historical movement—he's the child of a
dictatorship and of the apocalypse that is the New World. I was also
trying to show how Oscar is utterly unaware of this history and yet also
dominated by it."
Speaking
of the dictatorship of Rafael Leonidas Trujillo in the Dominican
Republic from 1930 to 1961, he went on to say, "Trujillo was one of the
U.S.'s favorite sons, one of its children. He was created and sustained
by the U.S.'s political-military machine. I wanted to write about the
demon child of the U.S., the one who was inflicted upon the Dominican
Republic."
Junot
Díaz was born in Santo Domingo, Dominican Republic. "The Brief
Wondrous Life of Oscar Wao" won the John Sargent Sr. First Novel Prize,
the National Book Critics Circle Award, the Anisfield-Wolf Book Award,
the Dayton Literary Peace Prize and the 2008 Pulitzer Prize. He is,
also, the author of Drown.
"My
thing is what's the reality…what matters to me as an artist is to look
into what the culture doesn't want to talk about. The culture always
assumes we are on some upward curve, but as an artist you see something
quite different" — Junot Díaz
Revolution Books
146 W. 26th Street
between
6th & 7th Ave. — 212-691-3345
Open 12 noon – 7 pm every day
Revolutionbooksnyc.org
* They are one of the rare places you can still get Spanish-language books in Manhattan.
Author