When Horror Went Highbrow


Author Irene Vilar Launches "The Lolita Lebrón Foundation" and Offers New of an Upcoming Translation of "Impossible Motherhood" in December. (Spanish)


The first Latina on Broadway dishes on her career and how she got her breakout role in South Pacific via Smithsonian Magazine.


Most clever & cute promotional campaign for a book: Daniel Hadler of Lemony Snicket fame's Why We Broke Up?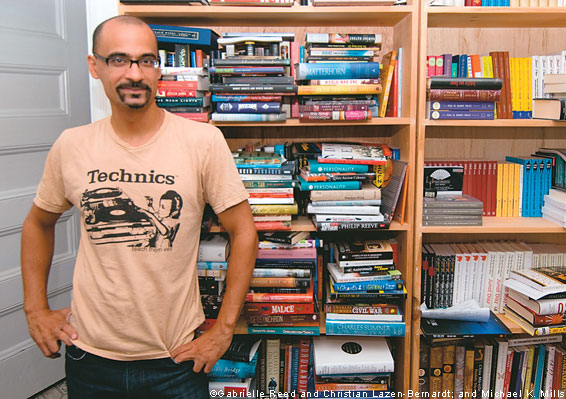 Take a peek: A few authors and their personal libraries


Book Review: The Time in Between by María Dueña



This is me, screaming!


1. Mexican officials are investigating the case of the 10-year-old girl who gave birth, to see if she might have been raped.
2. Demands of Cold Blood


Carlos Ruiz Zafón's following up THE SHADOW OF THE WIND and THE ANGEL'S GAME with the third novel in the series, THE PRISONER OF HEAVEN, released today in Spain.


Salon's Sexiest Men of 2011 includes author Justin Torres, Manny Pacquiao, and chef Marcus Samuelsson


Book review: 'Before the End, After the Beginning' by Dagoberto Gilb
An interesting read about what people were reading about over a 100 years ago.
Author